Stump Grinding & Removal
Tree King can remove any stump, any size and  in any location Auckland wide.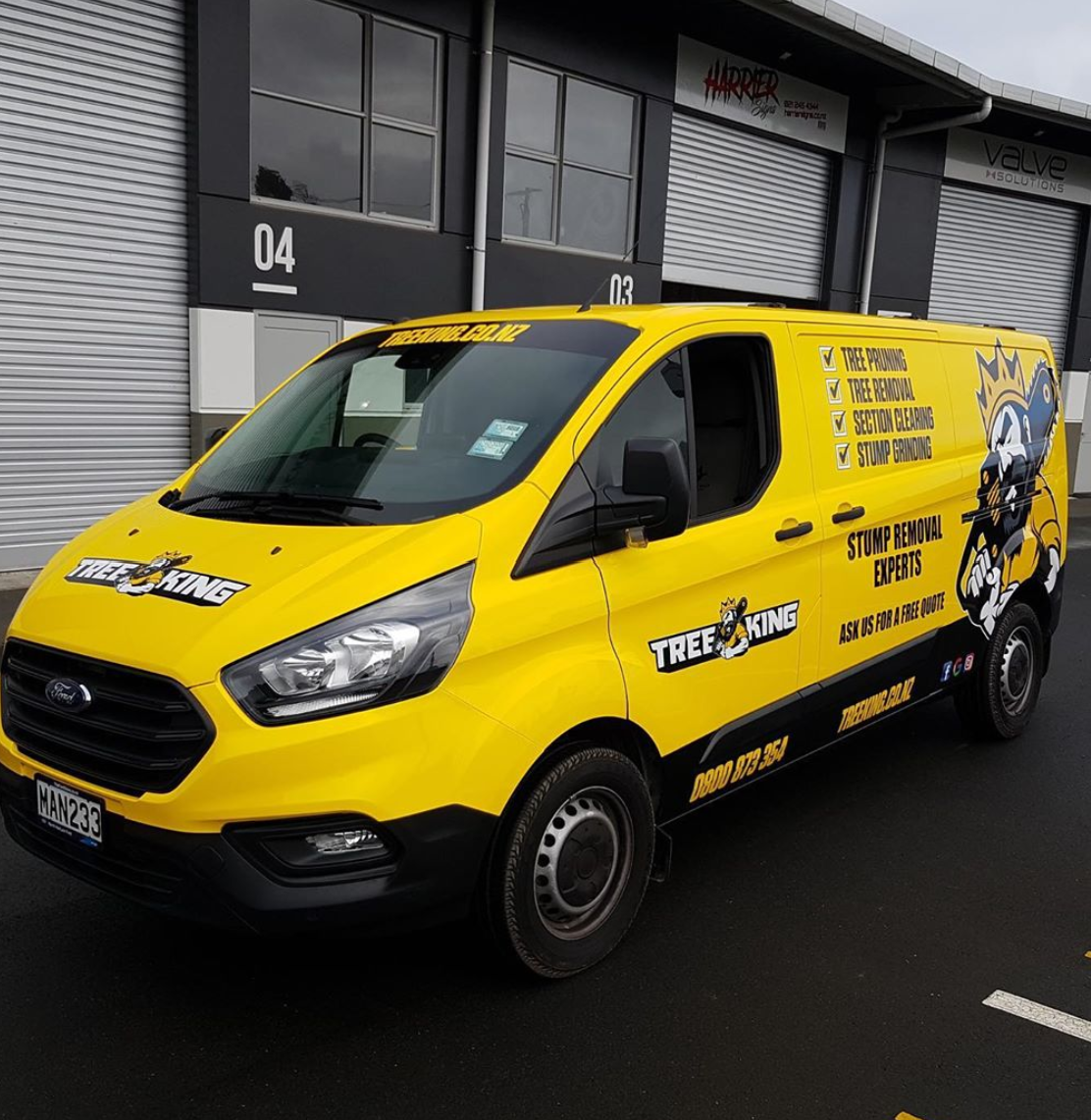 What is Stump grinding
& removal?
When a tree is removed you will be left with the stump still slightly above ground level. With our specialised stump grinding equipment we grind the stump and surface roots below ground level.  A standard grind of 100mm below ground is plenty for grassing an area or you can request complete removal of stump and surface roots.  Complete removal can be necessary when replanting in the same area or when building on a site.
Any stump, any size,
any location!
Our powerful yet highly mobile equipment gives us the ability to grind stumps in any location.  We have a range of machines to suit every stump.  We can access tight areas such as planter boxes and retaining walls with our smaller handheld units or we can tackle entire forests with our large commercial machines.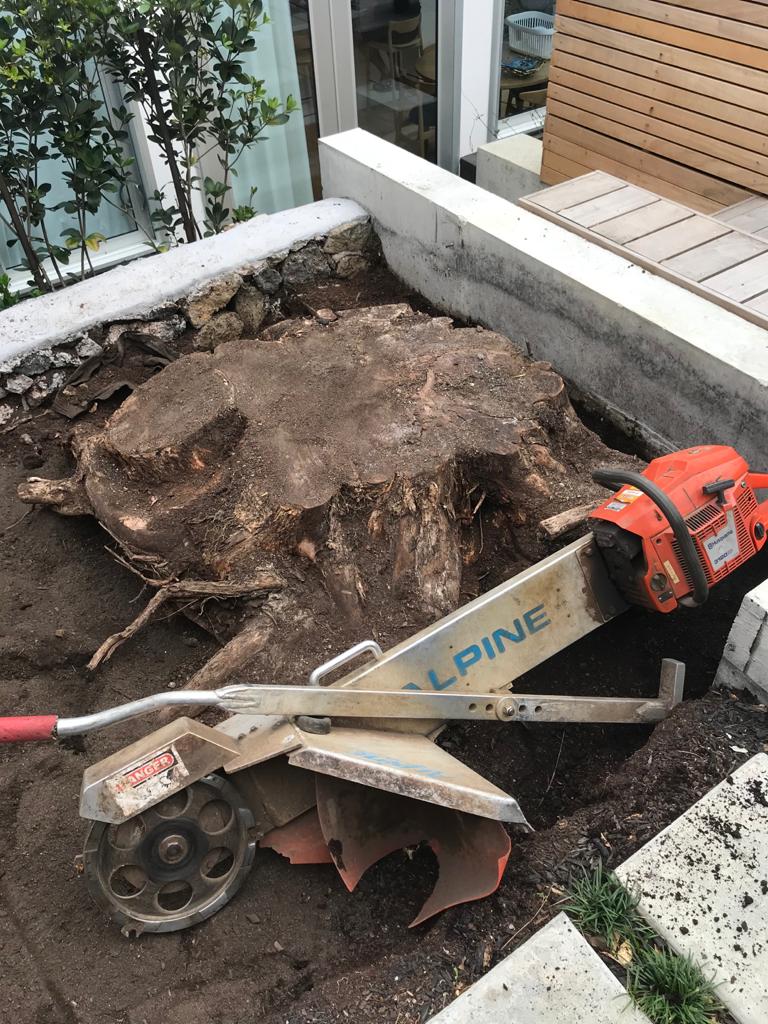 Subscribe to our Newsletter!
Keep up to date with the happenings here at Tree King!
We Want to Hear From You!