Bamboo – Flax Removal
Tree King offers an excellent bamboo clearing and cutting service Auckland wide. 
We are experts at bamboo root grinding.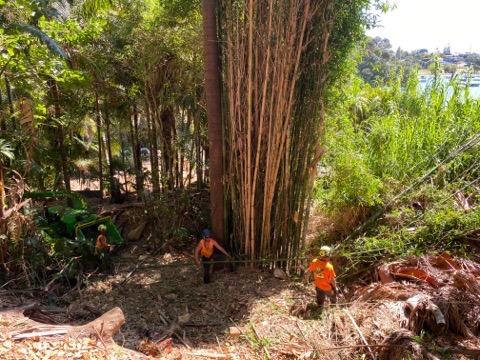 top quality, professional results
Bamboo can take over a garden overnight and can be extremely hard to get on top of.  Tree King are experts in bamboo removal.  Our specialist disk chippers chip bamboo up finely enough that often there is no need to pay expensive tip fees.  We can even recycle this product by mixing it with other arborist mulch.
what do you recommend?
For best results, we strongly recommend the entire plant be killed off completely using poison.  This is often not possible to do when at full height.  Below is a step by step guide to how best to kill bamboo forever.
Get Tree King in to cut down and chip up the bamboo.  We will do our best to recycle this as mulch without tip fees.  We remove everything we cut from site.

We will then stump grind all bamboo roots.  We can only grind what we see above ground. 

Areas not accessible with the stump grinder such as fence lines and steep banks we suggest  using Amitrol poison.  The poison works by entering the plant through its leaves.  The larger the plant is left the better the poison will work.

Manage any bamboo regrowth with Amitrol poison.  Allow regrowth to get to a minimum of knee high and spray.  Note bamboo takes upto 6 weeks for the poison to kill the plant.  Do not cut off new shoots for this time.

Regardless of the method of removal there is always a chance of re-shooting. This is especially true if there is more bamboo growing nearby such as in a neighbouring property.  We suggest if this is the case talking to your neighbour about also removing theirs.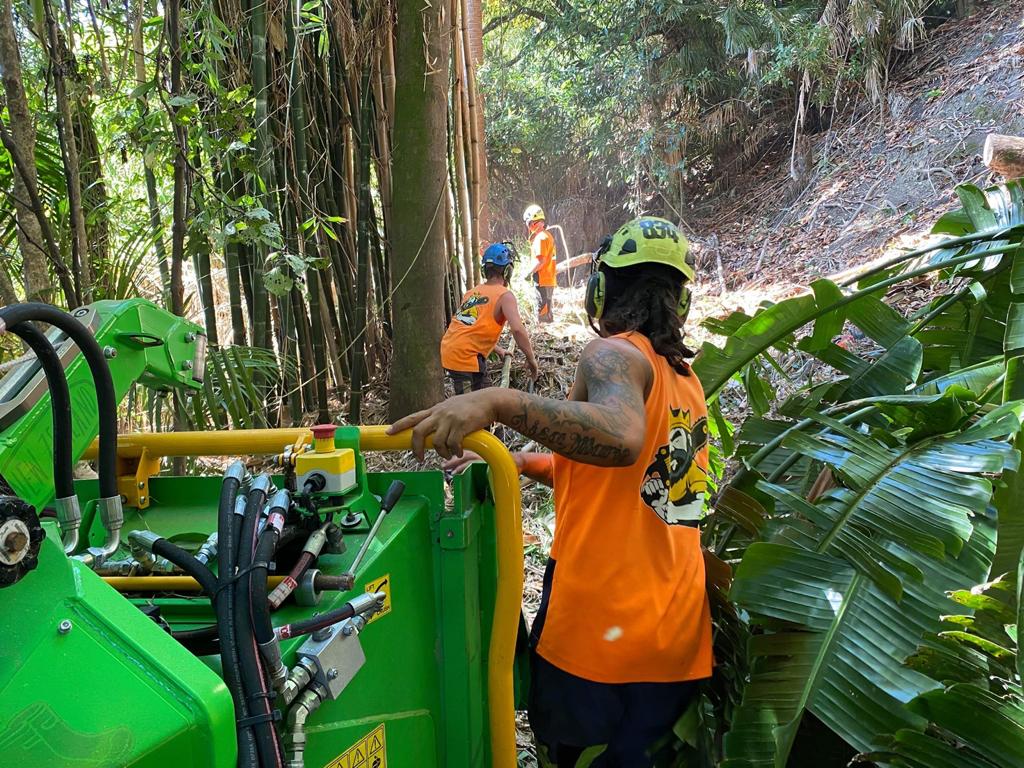 Flax Removal
Flax bushes can quickly become out of control. Removing flax bushes can be difficult.
Tree King has the machinery to make flax removal easy.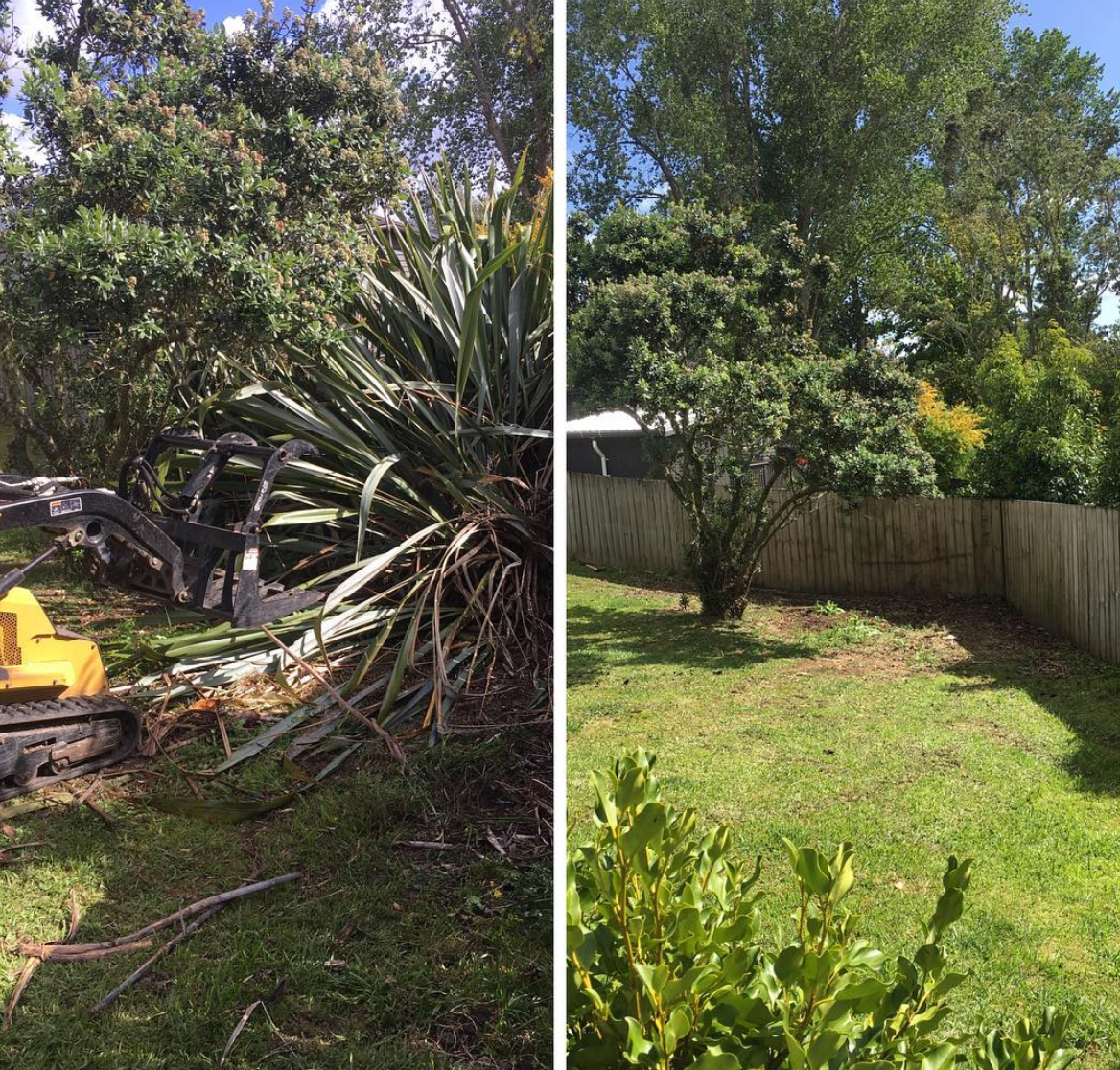 We have the machines for every job
Tree King has developed a very effective method of pulling flax bushes out in large clumps. We have a variety of different size machines for all jobs that use a special attachment to rip them out of the ground.  Our smallest machine will fit through a gap of 1100mm and has the power to clear large areas of flax extremely efficiently.  
Because the plants are being teared out of the ground rather than dug out the amount of dirt that comes with them is limited. This minimises disposal and transport costs and eliminates the need to bring in replacement topsoil.  This is by far the quickest, tidiest and most cost effective method of large scale flax bush removal.
We clear large areas with literally hundreds of flax and also apply this method to Toi Toi bushes, tecoma hedging and banana palms
Subscribe to our Newsletter!
Keep up to date with the happenings here at Tree King!
We Want to Hear From You!