gorse & scrub mulching
Do you need land cleared of difficult to handle weeds and trees  such as wattles, gorse, blackberry, pampus grass, bamboo? If so, let me introduce you to our scrub mulchers!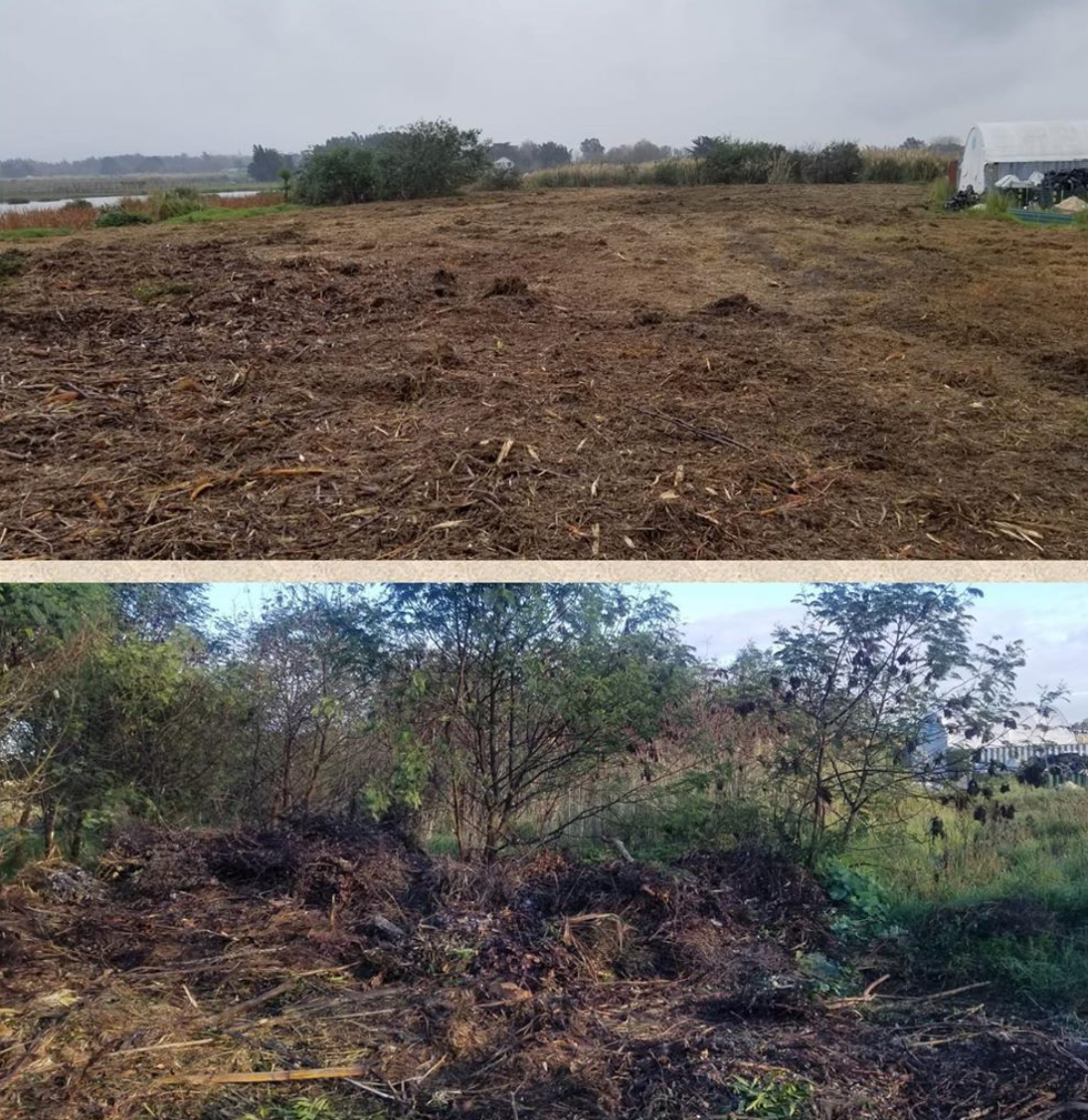 we have the right solution for your project
The best way to describe a scrub-mulcher is to think of it as a giant lawnmower for trees. These machines are different from a chipper which requires pieces to first be manually cut and then feed into the machine. Instead, a mulcher simply drives straight over the tree and smashes it to pieces. Its not just gorse we can mulch.  We can also mulch trees such as self seeded pines and wattles up to 200mm in diameter. 
This method is by far the quickest and most efficient method of clearing trees and bushes. An added benefit is there is often nothing left to dispose of as the mulch is spread evenly over the cleared area to act as a weed suppressant.
Smaller plants such as gorse are often ripped out of the ground completely, without a stump remaining in-ground. Larger stumps are often mulched flat with the ground and buried under a thin layer of mulch and soil. 
We have a range of mulching machines available. From the hugely powerful skidsteer unit shown in the video, right down to mini-loader mounted ones that can fit through an oversized garden gate.
Talk to us about your project and let us help you find the right solution.
Subscribe to our Newsletter!
Keep up to date with the happenings here at Tree King!
We Want to Hear From You!