INTERESTED IN JOINING
THE ROYAL FAMILY?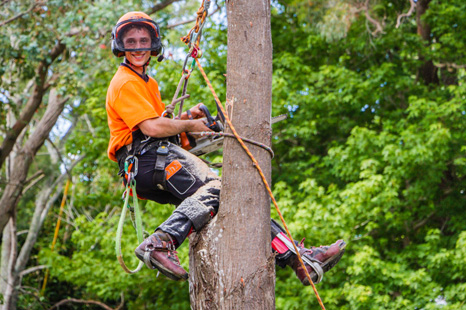 EXPERIENCED CLIMBING ARBORISTS
We know there's a worldwide shortage of arborists and that you can take your pick of which company you want to work for.
Our goal is that your first pick is us!

SUBSCRIBE TO
OUR NEWSLETTER
Subscribe to our newsletter for updates, special offers, and opportunities to work with the Tree King team and we'll send you our brochure on how Tree King cares for Auckland's urban forest.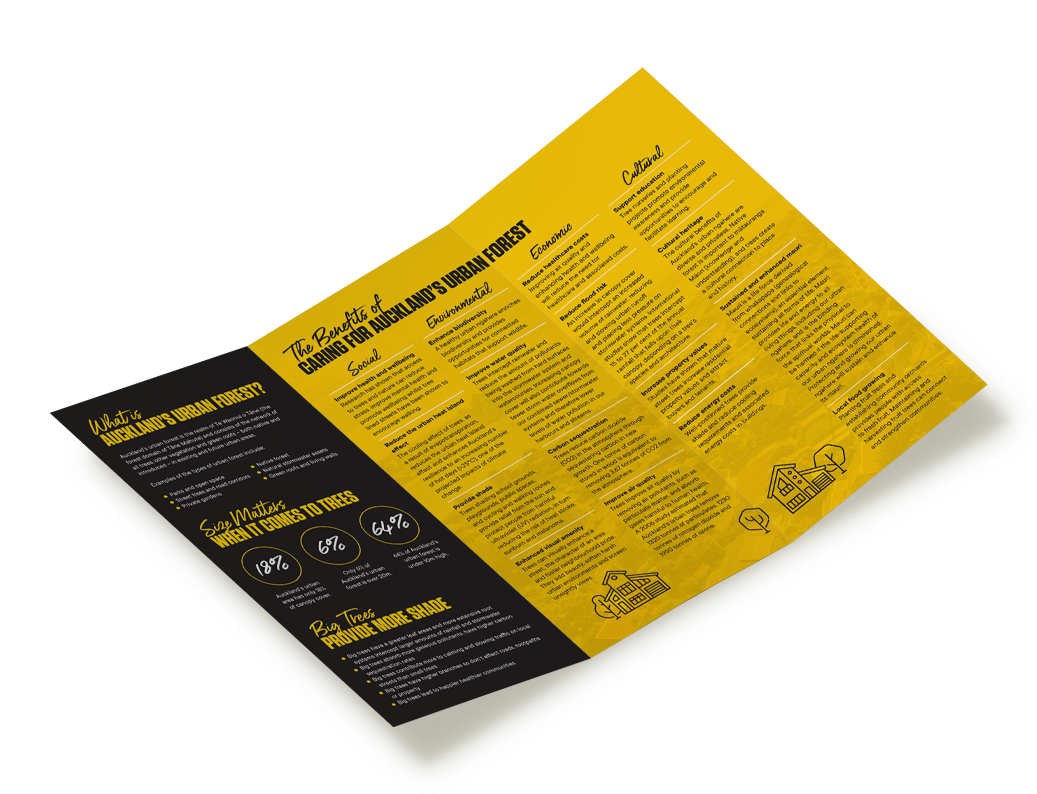 WHAT CUSTOMERS ARE
SAYING ABOUT TREE KING
"We were given a quote quickly after I made the initial enquiry with Tree Kings. The guys turned up on time, pruned our trees well and removed all foliage. I'm very happy with the outcome and would recommend"
"I found John and his staff very efficient and pleasant to deal with. They arrived on time and completed the cutting of my tree's ,which were very tall and surrounded three quarters of my quite large section. Plus they chopped them all up and took them away. I also found that the cost was less than another contactor had quoted me. I definitely wound recommend Tree King." 
"Seemed like a good company so bought some mulch. Best thing was the communication which was superb. Got back to my enquiry promptly and kept me in the loop with regards to delivery times. This they did on time with little fuss. If I am able to get more mulch I will certainly use Tree King again." 
"We had previously used Tree King and found their service very satisfactory so again asked Luke for a quote which he promptly provided but advised that it could be six weeks before the job could be done. However a cancellation allowed the job to be fitted in yesterday. John's team turned up on time and quickly got underway. They again did a fantastic job completely to our satisfaction." 
"We have used Tree King for trimming and maintaining our gardens large collection of small and large oak, olives, titokis and other trees for several years. They are always 100% wonderful at their work, delightful and skilled arborists, who not only always do a perfect job, but also spend lots of time checking we are happy and do a fantastic clean up afterwards. I can totally recommend Tree King, always a pleasure to deal with, and very efficient too." 
"In today's climate of everyone wanting trees cut down, we were told of an eight-week turnaround, however, the team were able to fit us in to do most of the job. The stump grinding was left until after the long weekend. Andrew turned up today, to complete the job. All in all, a very competent team and a job very well done! Cheers Stephen" 
"Great service and awesome communication. Very reliable and turned up when they said they would!" 
"Can't fault the team - great communication, fantastic work ethic, punctual and went above and beyond what was expected. They also cleaned and tidied up the area after the work was completed. " 
"Very quick responses to initial contact through to completion and invoicing. Particularly impressed with the tidy up considering how wet it was. Many Thanks" 
"This is the second time I've used Tree King and again they did a great job. Communication from the start is good, The guys on site were great, they checked through what needed to be done and got on with it quickly. Great clean up after. No hesitation in recommending this business, they are a pleasure to deal with." 
"Punctual and followed their quote in detail. Tidied up afterwards. Very satisfied." 
"Luke & his team did a superb job cutting our enormous bamboo hedge. Highly recommend."
"Luke was great! Quick with the quote and professional. Quote itself was very reasonable. Work was done to high standard and in a excellent time frame. Awesome Job Thanks!"
"Luke and team did an excellent job pruning our large tree away from power lines and our house into a great natural looking shape. They also cleaned up properly! Their communication was great and quoting was super easy. Great operators - highly recommended. " 
"A brilliant job done removing two hideous old date palms! The lads were so careful of the surrounding trees, got rid of the palms in double-quick time, and left the area beautifully tidy. So polite and arrived on schedule. Can thoroughly recommend Tree King." 
"We have used Tree King 3 times over recent years. They do a brilliant job. Great communication from Luke, the Office and the guys doing the job. Technically highly competent. Punctual, courteous, clean up everything well and a competitive price ."
"The lads did a great job, trimming a large hedge and pruning olive trees. Cleaned up thoroughly afterwards. Communication was excellent. Highly recommended." 
"Sent a fully vaccinated crew who did a great job." 
"Brilliant service, fast, efficient arrived earlier on the day. Large palm removed and no mess left whatsoever. Thank you. You will be back. ????" 
"Tree King do what they say they will do. Great job." 
"These guys were fantastic.... on time, efficient and cleaned up beautifully. Highly recommend them, will definitely be getting them to do our other property." 
"Very pleased with work and the price. Turned up on time and we're a pleasure to deal with." 
"These guys were fantastic. Came when they said they would, did an amazing job and left everything incredibly tidy. Would definitely recommend and use again." 
"Excellent communication. Very good service and consultation during the process leading to a very satisfactory outcome. Mulch and firewood a bonus! "
"Amazing job, great price I was scheduled the day after lockdown commenced. I was contacted and rescheduled once in L3 and commenced without a hitch Great clean up " 
"Great job and cleaned up really well after a big hedge cutting job."
"Great crew, polite, willing, knowledgeable and happy in their work They were constantly checking their work and did a superb job. Would highly recommend " 
"Another excellent job by Tree King. Punctual, tidy, friendly, reasonable price, followed my instructions to the letter. Will continue to use them." 
"We asked Tree King to prune some large trees on our boundary and to remove the two outer ones. They were prompt efficient and extremely tidy. Highly recommend them to anyone. " 
"They do what the say and are really practical. Will knock on your door even if there is a slight change of plans to make sure you fine with it all." 
"Fantastic - really professional. Have used them many times and will continue to use them in the future."
"Tree King was asked to prune our olive trees. They did a fantastic job. The trees were all neatly cut to the same height and the cuttings were cleared away without scratching the outside tiles or plaster walls. The men were all very pleasant and easy to talk to. I will definitely be using Tree King again."
"I've used these guys 6 times over 5 years. Never had any issues. Super quick. Great service. " 
"Brilliant bunch of guys, great attitude, service and skills."
"Excellent service from this crew. "
"Everything was timely and smooth from the beginning to the end. Work done as quoted, friendly and respectful staff. Would definitely use them again. "
"My neighbour suggested this company to me. They arrived on time, did a great job, tidied up afterwards and were a pleasure to deal with. Highly recommend."
"Trimming high hedges done well and tidily."
"Luke was excellent at recording the work that needed to be done and giving me a quote and the team who undertook the removal of palms and trimming of trees were very professional and did an excellent job. 10/10 for teamwork. Would use Tree King for any future tree trimming etc.."
"These guys were amazing, what would have taken me a week, they had done in a couple of hours. Tidied up after themselves and were very careful around the property." 
"Can't say enough about these guys Totally professional, efficient, clean up after themselves and nice guys to boot! Did I mention a reasonable price? Highly recommended."
"Tree king team is amazing. They accommodated our job quickly and did a fantastic job. Quite happy with their work. The site was clean and tidy and did exactly what was expected." 
"Luke and the team have been excellent! we have used them twice now over the last couple of weeks and would recommend them to anyone needing stump grinding or tree work done,great communication and always on time and they did a fantastic job . thanks again. "
"Another brilliant job from these guys , professional safe work great clean up and couldn't do enough for you.I would get these guys anytime."
"Fantastic job. Very impressed with professionalism. Site was left perfectly clear and clean. "
"The Tree King team did a fabulous job. They gave great advice, communicated well & left our place looking wonderful by removing the rubbish fully & putting the things they had moved back in place. Awesome job done "
"Excellent service and great job Tidied up afterwards including the swimming pool Very impressed Nice guys "
"Wow what a great experience hassle free and did an amazing job. Left the place so tidy afterwards. Great communication would highly recommend for any tree work you need doing. Also they arrived earlier than they had said. How often does that happen?"
"Needed an arborist at short notice as going to market to sell the property. Tree King moved our job forward due to a cancellation and revealed the sea view before photos were taken. Good communications throughout. The work. was excellent by the service professional. Highly recommended." 
"We had our hedge removed and trees trimmed by Tree Kings. Not only were they punctual and quick, they did such a good clean up job, you wouldn't have thought they had been! Would definitely recommend"
"Very happy with our experience. They provided the quote quickly and completed the work exactly as promised, even working around a large obstacle in our backyard. This is our second time using Tree King and will continue to use them in the future."
"Excellent timeliness, manner and quality of work. Locked these guys in to manage our tree cutting and hedges going forward."
"James and his team are very considerate of planning timing for the job, highly efficient and professional to get the work done, completion with tidy-up to details. showing respect to customer and customer's need. Thanks"
"Luke & Team have done a fantastic job in the removal of some big trees from our property. They were very professional, efficient and the quality of their work was outstanding. I have no hesitation in recommending their services -100% guaranteed"
"Great work, very professional and super knowledgeable."
"Once again a great job. Very easy to work with. As long as our trees keep growing we'll be calling them for their expertise. "
"The Tree King guys did an excellent job again for us. Very quick, very professional and pleasant."
"Tree Kings spent a day bringing light and space into my overgrown garden without compromising the overall green canopy. An excellent professional operation with superb clean up. Lovely people to deal with! I will use them again."
"Really good job done, the trees all look much better and lighter. The clean up after was excellent. Definitely having them back next year"
"Pleasantly surprised, after negative experiences with other operators. Will definitely continue to use, and recommend Tree King. Thanks for a great job, and cleaning up well on completion" 
"Great work by Luke and his team. Everything done perfectly in time and great people to deal with. Thanks guys will be happy to work with you again."
"Luke and his team did a great job trimming some trees. From initial response through to tidy-up, done in a professional and friendly way. Happy to recommend them to anybody requiring tree services." 
"The team members from Tree King were punctual, polite and obliging. They were very professional and safety conscious. They did a really excellent job of removing a big dead sheoak tree on the common driveway to nine households. Will recommend to anyone who requires a tree removal service."
"The team undertook to trim the trees on the boarder of our property and grind a number of stumps. The work was completed to a high standard and I would be happy to use them again."
"Tree King team were punctual, polite, friendly, obliging and safety conscious. The site was left tidy and nearby small trees and plants were unharmed during the removal of our 25 year-old elm. Cherise, the office manager was efficient and friendly too. Thank-you Tree Kings." 
"The three guys who came to trim the trees were excellent. Would have no problem promoting your company and I know you had two people call in and ask for a price to do their job. Great guys great job thanks again"
"Excellent service. This is the second time we have had Tree King work at our property and they are always friendly, professional and reasonably priced. "
"We have used Tree King for several years to complete regular tree pruning, hedge cutting, and shrub trimming at our property. They listen to our instructions, but equally give advice as they have expertise. The team completes the job to a high standard. We recommend their services without hesitation." 
"This is the second time we have used Tree King and they did a great job trimming our trees. Luke is very professional with his quoting, and the two arborists were very helpful, knowledgable and friendly. They left our property very clean and tidy. Most happy with their work." 
"I can happily recommend Tree King- I have employed tree trimming services several times. Always prompt, polite and professional." 
"I have used Luke and the guys twice now and been very happy with the job and the service both times. I recommend Tree king." 
"The guys and trimmed some trees on our property, very professional got the job done quickly and removed all the foliage. Will definitely be using next time. Thanks Luke and team at Tree Kings." 
"Tree King have just completed their 5th job with us and as always very easy to deal with, excellent communication, completed on time meaning our civil contractor wasn't held up. Many thanks from NFK."
"2nd time using Tree King and again they were excellent to deal with-quote then job done at exactly the time they said. Trees topped and mulched and clean up amazing. Would never use another company so can thoroughly recommend."
"Great job, very overgrown trees throughout property and the job was efficient from quote through to end of job. Very easy to deal with, reliable and cleaned up! Would recommend for any job. " 
"Brilliant Job. They arrived on time The Guys were very help full and polite., Would recommend them 100%" 
"Great friendly communication and reliable time-wise. Had several biggish trees and others to be felled or trimmed. Very professionally done with no damage done to anything around them (houses and cars etc)."
"Got a couple of quotes and Tree King were much more favourable. Work was booked and completed exactly as requested, a really nice job done of trimming back trees but also shaping nicely, and a total clean up afterwards. Highly recommend these guys and will use them again."
"Excellent service from the Tree King team. Crew was on time, efficient, polite and considerate of neighbours in a shared drive. Competitive price and great communication." 
"The work was well done last week. Recommend their workmanship and timing.- Tony." 
"From contacting Tree King to finished job, exceptional communication by Luke, and excellent job done by his team. Delighted and will use again and recommend to friends." 
"Great job, Luke scoped the job (1 x 10% cut on large oak surrounding the house under consent). Cut down an additional free in the front. The two gentlemen were well mannered, on time, and worked hard. Thanks again to the team at Tree King."
"Luke turned up on time and gave helpful advice and an estimated quote on the spot. Then a week later the guys turned up as agreed to do the work. They were punctual, polite, communicated well throughout the job and cleaned up to a high standard. " 
"Tree King was fantastic to work with, extremely prompt with quote and work completed. Section left very clean and tidy. Loved the offer of free native plant to replace tree removed." 
"A variety of trees needed trimming. Their quote was very good. The team turned up on time and carried out the work in a very professional manner. The clean up finished the job completely to my satisfaction. I will look to using them again in the future. "
"Excellent service and an excellent job. We have used Tree King for several years now and always found them to be helpful, reliable and friendly. They have always been punctual, give great advice, do a great job and clean up beautifully before leaving." 
"Tree King are just the best to deal with, fantastic job, highly recommended!! Thanks guys." 
"Luke and the team were fantastic. They gave a thorough written quote and prompt service and the boys that did the job did a fantastic job of trimming the trees. They checked during and after that we were happy with the work and were lovely to deal with. I would highly recommend them." 
"Also did a great job of cleaning up afterwards. Thank you." 
"The whole process from quote to getting the job done was awesome. They were in touch quickly and schedule it in reasonably quickly. Team did a great job of the two palms, came back to grind the stumps and then plant a tree for us. We didn't have to do much or be there for most of it, they just got on with it." 
"Great customer service and efficient tidy work." 
"Fantastic service reliable and prompt our main man for tree & garden work." 
"Excellent professional job fair price followed directions good tidy up " 
"The Tree King team did an excellent job. Very pleasant too." 
"We get Tree King to trim our trees every year, because they do a great job, are prompt and tidy. They are easy to contact and akways come on the day we book them. Their prices are reasonable. Very pleasant to deal with. Highy recommend them" 
"Have used Tree King each year for several years now and always happy with the work done" 
"Very professional. Job done exactly as requested. " 
"We have used Tree king several times now and keep coming back for more! Communication is great and they always do an excellent job." 
"Top class job topping an awkward row of spindly trees. Very quick and clean up job was superb. So happy with the result, lots more light and sun" 
"Excellent service polite staff Arrived on time good cleanup on completion "